Control Center Operator (night shifts)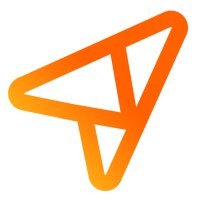 Oriient
Tel Aviv District, Israel
Posted on Thursday, November 2, 2023
At Oriient we are building the world's most advanced and scalable Indoor GPS technology. We are a VC-backed company, with paying customers and very rapid growth. We are looking for remote support operators for a call center that supervises our mappers in the field.
What the job entails:
The "mapping supervisor" provides remote support for Oriient's field mappers, who are surveying sites, primarily in the US. You will need to guide and supervise them through Oriient's mapping process on our app.
Key responsibilities include instructing, troubleshooting, answering questions, recording details of each mapping session and monitoring a few mappers simultaneously.
Work is in shifts (3-4 days a week) during the afternoon/evening hours (hours differ based on the location of the mapper, but are typically throughout the night) at the company's Tel Aviv office (5 min walk from HaShalom train station). Hourly rate is 45 nis.
You will join our talented team, to help us activate the service in more and more buildings around the world and allow people to navigate indoors.
Requirements:
Fluent English at a high level/excellent proficiency - a must!
Availability and flexibility for night shifts, flexibility in workdays, and ability to work minimum 3 shifts per week
Experience as a guide or instructor, with proven skills to help people complete a new task - a big advantage!
Sense of direction and orientation (ability to quickly understand locations on a map)
Patient (key to success) and detail-oriented
Be able to adapt and react quickly and with a clear head in troubleshooting situations
Positive attitude towards people and good communication skills
Ability to multitask and lead several people simultaneously
If you think you are a good fit and would like to join us, please submit an application at:
https://docs.google.com/forms/d/e/1FAIpQLSfQCATBuaJYMzUDz3jYsHwzwWfS3GbMWNX6scQsDXCya1QWIg/viewform?usp=sf_link