Operations Coordinator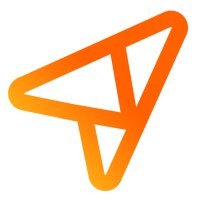 Oriient
Administration, Operations
Tel Aviv District, Israel
Posted on Saturday, November 11, 2023
Operations Coordinator
At Oriient we are building the world's most advanced and scalable Indoor GPS technology. We are a VC-backed company, with paying customers and very rapid growth.
Our open position is for an Operations Coordinator (hourly, part-time to start, with potential to grow to full time in near future) that will coordinate, execute and oversee field operations.
This role is responsible for planning and executing complex administrative operations, coordinate complex schedules, managing a team of operators, and processing operations data.
You will join our talented team, to help us activate the service in more and more buildings around the world and allow people to navigate indoors.
What you should bring with you:
Ability to multi-task and manage multiple administrative projects simultaneously

Positive approach to life and people

Attention to details and patience

Excellent communication and people skills - a must!

Fluent/High-level English

Experience in shift management/operations with proven success in logistics organization and problem solving

Ability to manage complex scheduling

Comfortable with computers/apps and ability to understand and use systems quickly

Full proficiency in Microsoft office suite

A good sense of direction, ability to find things on a map

A passion for improving internal administrative processes and efficiency

Flexibility to be available/on-call in evening hours to support US operations
To learn more about Oriient, please visit www.oriient.me